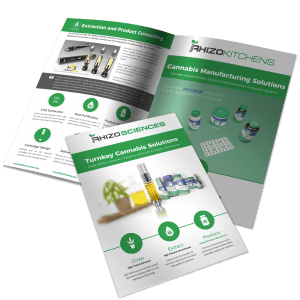 Rhizo Sciences is a Cannabis Consulting, Development and Management company specialising in turnkey solutions for cGMP Manufacturing and international export.
We are based in Seattle, Washington, and bring 8 years of expertise in Medical Cannabis cultivation, extraction, manufacturing and distribution.
We now focus on developing pharmaceutical grade export facilities internationally, as well a highly compliant GMP facilities in North America.
Our turnkey solutions for cannabis cultivation, extraction and product manufacture mean we can rapidly executive new projects in different locations.
We've used this capability to develop a worldwide network of medical cannabis manufacturing facilities, letting us export to any legal market worldwide, as well as many US states.
We also consult on large scale commercial operations, including go to market strategy and product and brand development.
To learn more about our capability, download our brochure: