Rhizo Sciences Medical Cannabis, Hemp and CBD industry services
Rhizo Sciences is a medical cannabis company specialising in naturally produced pharmaceutical grade medical cannabis products. Based in Seattle, Washington, we operate internationally in legal medical cannabis markets in Australia, New Zealand, Europe, Africa and North America.
We participate directly in the cannabis industry and also offer extensive ancillary services which allow us to partner with large scale commercial producers, processors and distributors.
Our agile approach and global reach allow us to ensure quality and integrity throughout the supply chain internationally in both medical cannabis and hemp-derived cannabidiol (CBD). Our goal is to develop naturally produced, pharmaceutical grade, and full spectrum cannabis products of known potency and purity, without over-capitalising in expensive infrastructure.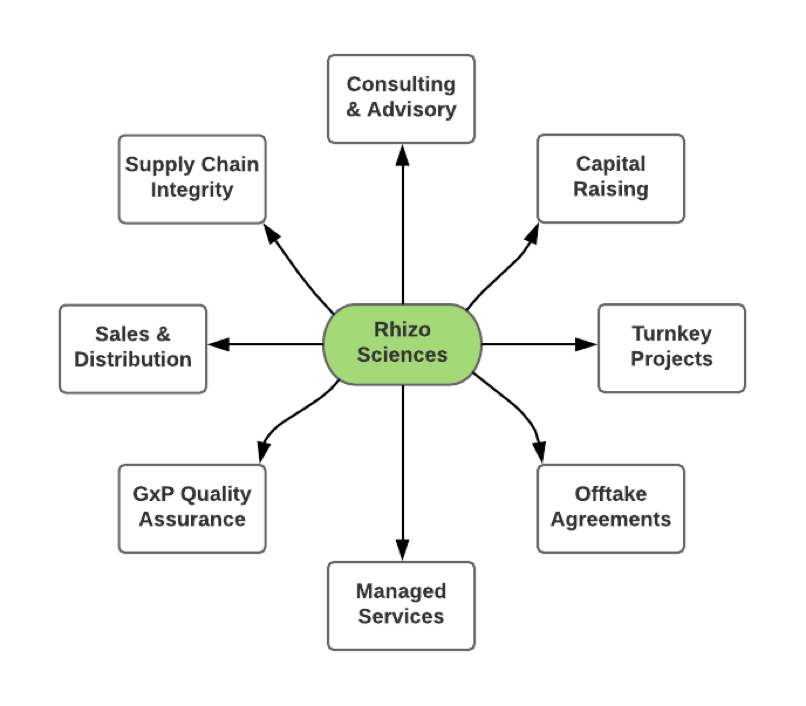 Medical Cannabis Consulting Services
Rhizo Sciences provides medical cannabis, hemp and CBD consulting services including:
Cultivation: Indoor, Greenhouse and Outdoor, specialising in automated hydroponic systems
Medical Cannabis Processing, Extraction and Distillation
Capital Raising, where we advise on business plans, pitch decks, and investor strategy
Supply Chain integrity, provenance and compliance
Product sourcing, distribution and storage
International Import and Export including cannabis, hemp and CBD
Manufacturing compliance, including GxP throughout the supply chain
Medical Cannabis Product Sourcing and Supply
We specialise in sourcing and supply of wholesale medical cannabis, hemp and CBD products including flower, cannabis oil, distillate and CBD isolate. Where possible we offer food grade or pharmaceutical grade products with GMP compliance.
Medical Cannabis Facility Design and Development
Developing compliant cannabis production and processing facilities is highly specialised.
Our team of specialists and turnkey solutions can help you fast track your commercial cannabis facility.