Hemp, CBG and CBD Oil
from Farm to Pharma
CBD and CBG Hemp Sales, Services and Solutions
Rhizo Sciences is a hemp and cannabis processing solutions company working with licensed producers, processors and brands to bring quality lab tested cannabinoid products to legal markets globally
Extensive experience in North American High CBD and CBG Hemp and GMP Compliant Medical Cannabis internationally
Hemp Derived Cannabinoids
CBD Hemp is the hottest new category of medical cannabis with a much clearer legal path, and is attracting plenty of attention.
CBD Hemp is great, but there are many other cannabinoids with strong therapeutic potential. Rhizo Sciences supplies wholesale cannabinoids including CBD, CBDA, CBG and CBN.
Hemp is emerging as the workhorse for cannabinoid production and manufacture. Rhizo Sciences supplies a range of hemp derived cannabinoids as manufacturing ingredients including distillates, isolates and water miscible powders and liquids. GMP CBD and CBG APIs are also available.
CBD Manufacturing Ingredients
Hemp Derived CBD oil, distillate and isolate can be standardised to pharmacopeial monographs and other manufacturing standards to produce CBD manufacturing ingredients, including CBD distillate, CBD isolate and Water Miscible CBD Powder and CBD liquids.
Wholesale CBD Distillate and CBD Isolate
CBD Distillate and CBD Isolate are the most popular CBD oil manufacturing ingredients.
Buy GMP Certified Wholesale CBD Distillate and Isolate now.
CBD Distillate comes as THC Free with No Detectable THC or as Farm Bill Compliant <0.3% THC.
CBD Isolate is Also Totally THC Free making these an easy way to add natural CBD to your products.

Genetics
CBD + CBG rich hemp cultivars

Biomass
Hemp Biomass for Extraction

Flower

Hemp Oil
Distillate
CBD, CBG & THC free Distillate

Isolate
USDA Organic Certified Hemp Flower
USDA certified Organic Hemp  products rich in natural cannabinoids and terpenes.
100% Pure hemp flower, intensively bred for high cannabinoid resin and bud structure, ideal for herbal teas, vaporisation or smoking. All products have undergone Quality Assurance including third party lab testing for potency, purity, and freedom from heavy metals, pesticides and microbial contamination.
Note Sale items are premium flower but may be shipped in our old packaging - new glass packaging will be released in March. Order now to enjoy great prices on premium flower. Contact us for wholesale orders of 50+ units.
CBD Oil Products
US Grown Farm Bill Compliant Industrial Hemp  products rich in natural cannabinoids and terpenes. CBD Oil Drops, Softgels and Freeze Cream. All products contain less than 0.3% THC.
Hemp Extracts and Cannabinoid Rich Concentrates
CBD Extracts and refined concentrates such as CBD or CBG Distillate - rich in natural cannabinoids and terpenes. Available as THC free, Broad Spectrum, Full Spectrum and Non-crystallising formats.
Rhizo Sciences is recognised as a leading authority on hemp extraction and cannabinoid distillates. We supply both retail/sample size gram packages as well as wholesale and bulk products by the kg. We also sell large volume bulk distillate to licensed hemp companies only.
CBD Distillate and CBG Distillate
We supply full spectrum and broad spectrum CBD Distillate and CBG Distillate products.
Distillation is a refinement step which concentrates cannabinoids while removing impurities and improving texture.
CBD distillates are highly viscous and crystallise at room temperature.
Wholesale Hemp
Wholesale Lab Tested extraction grade hemp products from USDA Farm Bill compliant biomass cultivated following organic principles (some certified organic available).
Hemp Biomass
Harvested, dried hemp biomass is tested, graded and selected for use in extraction or further processing into premium CBD hemp products.
Hemp Flower
Selected high grade hemp grown to medicinal cannabis standards is selected and trimmed for use as premium flower.
Hemp Extracts
Hemp flower and biomass are extracted using CO2, ethanol and other proprietary methods to produce identity preserved hemp extracts for use in manufacture of medicinal supplements.
CBD Oil, Distillate and Isolate
CBD Oil is further distilled and purified to produce manufacturing ingredients such as CBD Distillate, CBD Isolate and Water Miscible powders and liquids.
Cannabinoid Isolates
cGMP Cannabinoid Isolates: CBD, CBG, CBN, CBDV, THCV
Hemp Processing, CBD Oil Extraction and GMP Cannabis Consulting
Rhizo Sciences is specialist Cannabis spp consulting and professional services firm supplying "Fit for Purpose" and identity preserved CBD oil, hemp and cannabis products to manufacturers and brands globally. Focussed on the cannabinoid rich hemp industry in North America and compliant medical cannabis in regulated markets internationally.
Rhizo Sciences is committed to develop safe, legal, and scientifically validated cannabis products. It is working with cannabis farms and processors globally to develop GMP Cannabis supply chains and aims to educate and create transparency in the markets where it operates.
We work with farmers, processors, manufacturers and retailers to bring lab tested legal hemp and CBD products to market.
Good Cannabis Practices (GxP)
Rhizo Sciences consults on and implements GMP and Good Cannabis Practices (GxP) in CBD Hemp Supply chains.
These are required to bring legal cannabis products to regulated markets, but are lacking in 99% of CBD hemp products currently available.
GAP
Good Agricultural Practice
GMP
Good Manufacturing Practice
GDP
Good Distribution Practice
GLP
Good Laboratory Practice
GCP
Good Clinical Practice
Hemp Processing & GMP CBD Manufacturing Solutions
Rhizo Sciences specialises in GMP medical hemp processing and offers consulting and services, equipment sales and turnkey solutions.
Hemp Toll Processing Services
Rhizo Sciences provides hemp processing services internationally. We offer consulting services and turnkey solutions addressing all areas of compliant medical hemp production to Good Manufacturing Practice (GMP) standards.

Hemp Drying
Batch and Continuous Hemp Drying Equipment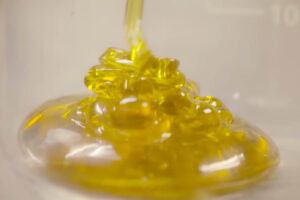 CBD Distillation
CBD Distillation and solvent recovery systems
Flower Processing
Flower Drying, Curing and Trimming Solutions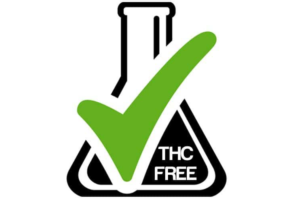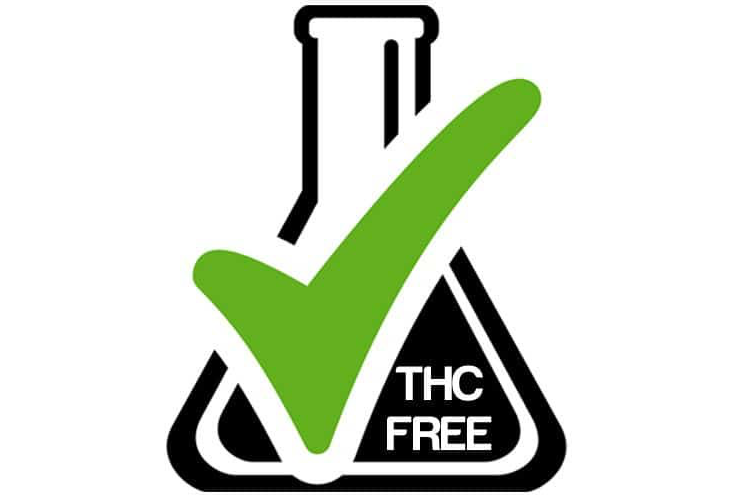 THC Remediation
THC remediation systems and consulting services

Hemp Extraction
Industrial Hemp Extraction Facility 1,000+ lbs/day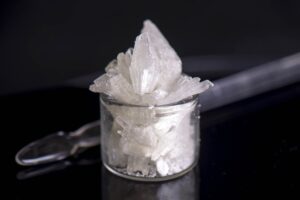 CBD Isolation
CBD isolation and crystallisation equipment
Wholesale and White Label CBD Oil Products
Wholesale CBD Oil products manufactured from CBD Oil, Distillate or Isolate offer ease of use and accurate dosing.
White Label CBD Oil Wholesale Products are the fastest and easiest way to launch a new brand.
Private Label CBD Oil Products enable brands to develop their own unique products.
CBD product formulation and development of novel hemp compliant products is available. Our pharmaceutically trained product development team have developed hundreds of finished products from hemp and cannabis extracts across a range of markets including USDA Farm Bill Compliant hemp.
Contract Manufacturing CBD Oil products enables new brands to scale production as demand grows.
CBD Oil Finished Products include:
CBD Oil Tinctures
Full spectrum CBD Oil Tinctures

Softgel Products
CBD oil softgels, capsules, tablets and gummies
Topical Products
Topical CBD Creams, Salves, Lotions
CBD Oil Products
Full spectrum CBD Oil products
CBD Vape Products
CBD Distillate and Vape Juice Products
Isolate Products
99% pure CBD Isolate & APIs based Products
Global Hemp Production, Processing and Distribution
Hemp, CBD and Medical Cannabis is a global industry, but some locations are best suited to commercial production. We work with Licensed Producers in the in the planet's top cannabis growing regions to produce world class cannabis. We grow medical and landrace genetics in ideal environments to express their genetic and therapeutic potential.
Global Hemp Production, Processing and Distribution
Hemp, CBD and Medical Cannabis is a global industry, but some locations are best suited to commercial production. We work with Licensed Producers in the in the planet's top cannabis growing regions to produce world class cannabis. We grow medical and landrace genetics in ideal environments to express their genetic and therapeutic potential.
Licensed Hemp Processing Facilities
Our network of licensed processors and contract manufacturers offer toll processing services for USDA farm bill compliant hemp in Colorado, Oregon, California and Pennsylvania.
Contact a Local Hemp, CBD or Cannabis Consultant
Rhizo Sciences operates internationally, and offer consulting services in North America, Latam, Africa, Europe and Australasia. Meet our regional representatives below.
We are developing a network of licensed medical hemp producers and processors in legal regulated markets and provide consulting, processing and distribution network ins each region.




Turnkey CBD, Hemp and Cannabis Solutions
Rhizo Sciences consults on and develops turnkey medical hemp and cannabis facilities with an emphasis on GAP cultivation, GMP manufacturing and supply chain integrity.
We operate in legal, regulated markets including USA hemp and INCB medical cannabis regimes. We have special expertise in Africa and have worked extensively in PIC/S and EU GMP markets including Australia, New Zealand, South Africa and Latin America.





Discover our turnkey solutions for hemp, CBD and medical cannabis production, processing and manufacture.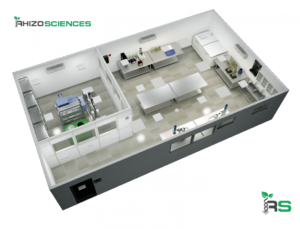 Download our guidebook to Turnkey Cannabis Solutions