International Medical Cannabis, Hemp and CBD Solutions Making Cannabis Medicine  Medical Cannabis & Hemp Strategic Consulting Services Food grade and Pharma grade Facility Development Cannabis Cultivation, Extraction and Manufacturing GMP Cannabis Company Distribution Services Wholesale Hemp Biomass and CBD Supply
Complete TurnKey Extraction And Post Extraction Laboratory
Get your pharmaceutical-grade extraction lab built right the first time.
We help licensed or soon-to-be licensed:
hemp farmers
processors
and investors
expand into premium grade marijuana or CBD extraction. Ask us how you can start operating your own high-grade oil extraction lab to produce premium products, cartridges and edibles.
Your Cannabis Business Consultants
Do you need help creating a high performance cannabis business?
Our Seattle based team of cannabis consultants, advisers and scientists can help you launch or grow your growing, extraction or manufacturing company.
Exclusive Packaging Solution.
Premium packaging solutions that help you stand out from the crowd
Coming July 2018: Rhizo Sciences Accudose Oil Dispenser
Dispenses precise doses of CO2 Oil, BHO, Rick Simpson Oil
Available exclusively to Certified partners
Private Label Rights Available*
Rhizo Brands – Select from One of Our
Ready to Use Brands
Peace.Unity.Flavor is what the PUF cartridge line is about. That and getting high. Available exclusively to certified partners. 5 flavors Indica, Sativa, Hybrid and High CBD. PUF Pen partners must adhere to contractual quality assurance standards.
WHAT OUR CLIENTS SAYING ABOUT US
Rhizo Sciences is a collective team of industry professionals from Seattle specializing in extraction systems, lab design, molecular purification and packaging solutions. We can help you bring your cannabis business to the next level.
There are only 3 people in the cannabis industry I trust with anything. JT you are definitely on that list. Thank you for always being a true professional and looking out for my best interest.
JT was one of the first consultant who stepped foot in Canna Pi dispensary back in 2010 and stood by our side until medical marijuana laws forced us to close in January 2017. He was the most reliable and consistent consultant we experienced and we've always appreciated his wisdom, honesty, and support through the ups and downs of our business. He's been a true asset to our business and we continue to use his expertise as we venture in the recreational world of cannabis.
Medical Cannabis Large Scale Growth Operation

I have worked and partnered with Justin on several grow facilities. Our latest project was my own 30,000SF $4.5 million production facility. Justin's connections alone helped us secure 1500 clones and 20 high yielding strains within our 15-day window. I'm always blown away by how fast he can make things happen on short notice.
Jt is a true professional and an expert. I met Jt at the height of the medical Cannabis movement and we found a mutual trust and tenacity to accomplish success in the emerging industry. Jt has a track record of success.
We immediately went into business together supplying all the emerging medical dispensaries with not only our products but from many accomplished growers. Networking was critical an Jt was skilled at doing what he says and saying what he'll do.

As a grower like myself Jt possesses the discipline and dissemination any successful horticulturist needs to be competitive in cannabis. With an expertise in hydroponics an eye for detail and a decisive mind are critical in marking decisions that will have potentially drastic and immediate responses. Jt possesses both.
As the industry moved forward there has been many challenges to principal players to stay engaged and remain relevant. With cutting edge technology and cutting edge design Jt's has created a blueprint and a vehicle to accomplish success in this emerging and lucrative cannabis industry. I look forward to participating and promoting with him. He is also a trusted close friend of mine.
We brought in several consultants to help us develop a vape cartridge that exceeds all other cartridges in our market. This process helped us gain invaluable insight into the processes, equipment and science that goes into fractional distillation. After several weeks, we decided on Rhizo Sciences as the company that would help launch our clear distillate cartridges. Saan and Justin were very detailed and organized in following up and making sure we were getting what we needed.

The whole team at Rhizo Sciences did an excellent job in communication and execution of the fractional distillation of our Omega Pure cartridges and we could not be happier with the results. We've developed, in my humble opinion, the best cartridge in Washington. We look forward to the next project.
As both a shop owner and a vape cartridge user I can say that this is without a doubt one of the best cartridges I have come across. It's stylish and functional, obviously crafted with quality and the oil inside was a delight. The test for me is not the initial hit but after the pen and cartridge has been in my pocket and bumping around in my car. There was no leakage problem and the first draw tasted the same as the last draw with no burning or awful taste towards the end of the cartridge. The oil itself was smooth and tasty – full of terps and a nice buzz. I seriously need to get another one now!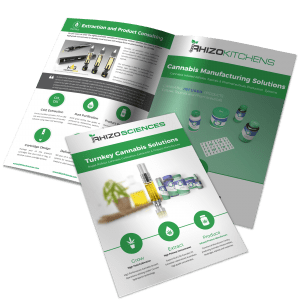 WHAT'S NEW WITH US
Our Latest Blog and Posts
Hemp industry turns to Pharma tech to meet growing demand for Cannabidiol Rhizo Sciences partners with Thar Process to extract CBD from hemp at industrial scale Seattle, May 10, [...]
Medical Cannabis: Out of Africa Africa is one of the homelands of modern medical cannabis. Many of the most prominent medical cannabis genetics have African Ancestry, and names such as [...]
Ruatoria-based Hikurangi Group has signed an agreement to work with Rhizo Sciences LLC, a cannabis industry development and distribution company based in Seattle, Washington, USA. Rhizo Sciences develops and manages [...]
PARTNERS? ASSESMENTS? QUESTIONS?
Contact Us Now and Have Your Answer!